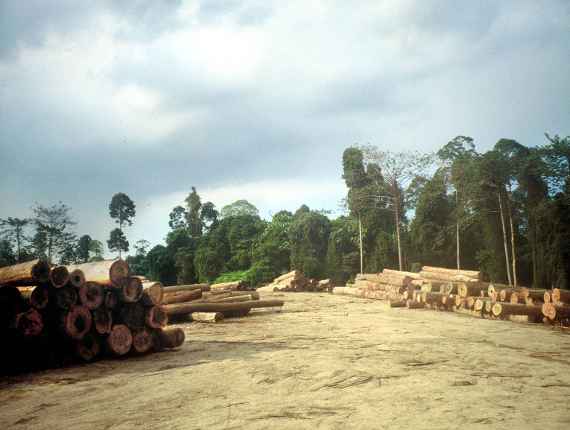 What is a VPA and what does it contain?
A Voluntary Partnership Agreement (VPA) is a legally binding trade agreement between the EU and a timber producing partner country (third country).
The aim of a VPA is the issuance of a FLEGT licence by a partner country for certain timber products imported into the EU. This FLEGT licence is intended to ensure the legality of timber products specified in the related VPA.
Which countries issue FLEGT licences by now?
Indonesia started issuing FLEGT licences on 15th November 2016 and currently is the only nation to do so. Further information on FLEGT and the actual status on other VPAs and negotiations with third countries can be found at the Website of the EU FLEGT Facility.
What does a FLEGT licence assure?
By issuing a FLEGT licence, the licensing authority of Indonesia confirms the legal origin of exported timber products. Timber products enclosed by a FLEGT licence are considered to be legally harvested and an importer does not need to apply due diligence in terms of the European Timber Trade Regulation (EUTR). Regulated goods that have to be accompanied by a FLEGT licence are listed in Delegated Regulation (EU) 2016/1387.
Which products are covered under the FLEGT licensing scheme?
Annex II of the FLEGT regulation lays down the products that at least have to be covered by a FLEGT licence, namely being logs, railroad sleepers, sawn wood, veneer and plywood. More products can be included depending on the VPA country concerned. Annex III of the FLEGT regulation lists these additional products related to the specific VPA country.
How does a FLEGT licence look like and which information is given?
The FLEGT licence has to correspond to the official template of a FLEGT licence. The information given on the licence has to be consistent with the actual cargo and the data on the invoice, packing list and bill of lading (B/L). The original FLEGT licence has a raised, tactile punch mark at the top of the document.
Where and how do I have to submit my FLEGT licence to get it approved?
This depends on the country the consignment will be imported to. The presentation of the FLEGT licence and the customs clearance of the consignment have to take place in the same EU Member State.
Contact details of Member States' Competent Authorities.
If you plan to import the consignment into Austria, please contact flegt(a)bfw.gv.at
What is the difference between a V-LEGAL document and a FLEGT licence from Indonesia?
Timber products that have to be accompanied by a FLEGT licence (= regulated goods) are listed in Delegated Regulation (EU) 2016/1387.
V-LEGAL documents are issued for the same timber products exported from Indonesia to non-EU countries (third countries).
What do I need to consider when importing recycled products from Indonesia?
Paper products made from non-wood raw materials or from recycled raw materials require an official letter from the Indonesian Ministry of Industry confirming the use of those materials. No FLEGT licence will be issued for such products.
What is a non-commercial import/private import?
These are goods,
imported only occasionally and
are intended for only private use or consumption by the recipient or traveler and members of their household, or will be presented as gifts.
Whether goods are sent against payment or not is irrelevant. Goods intended for private use and delivered by mail or courier service may also be considered non-commercial, unless goods of the same kind are delivered regularly to the same person.